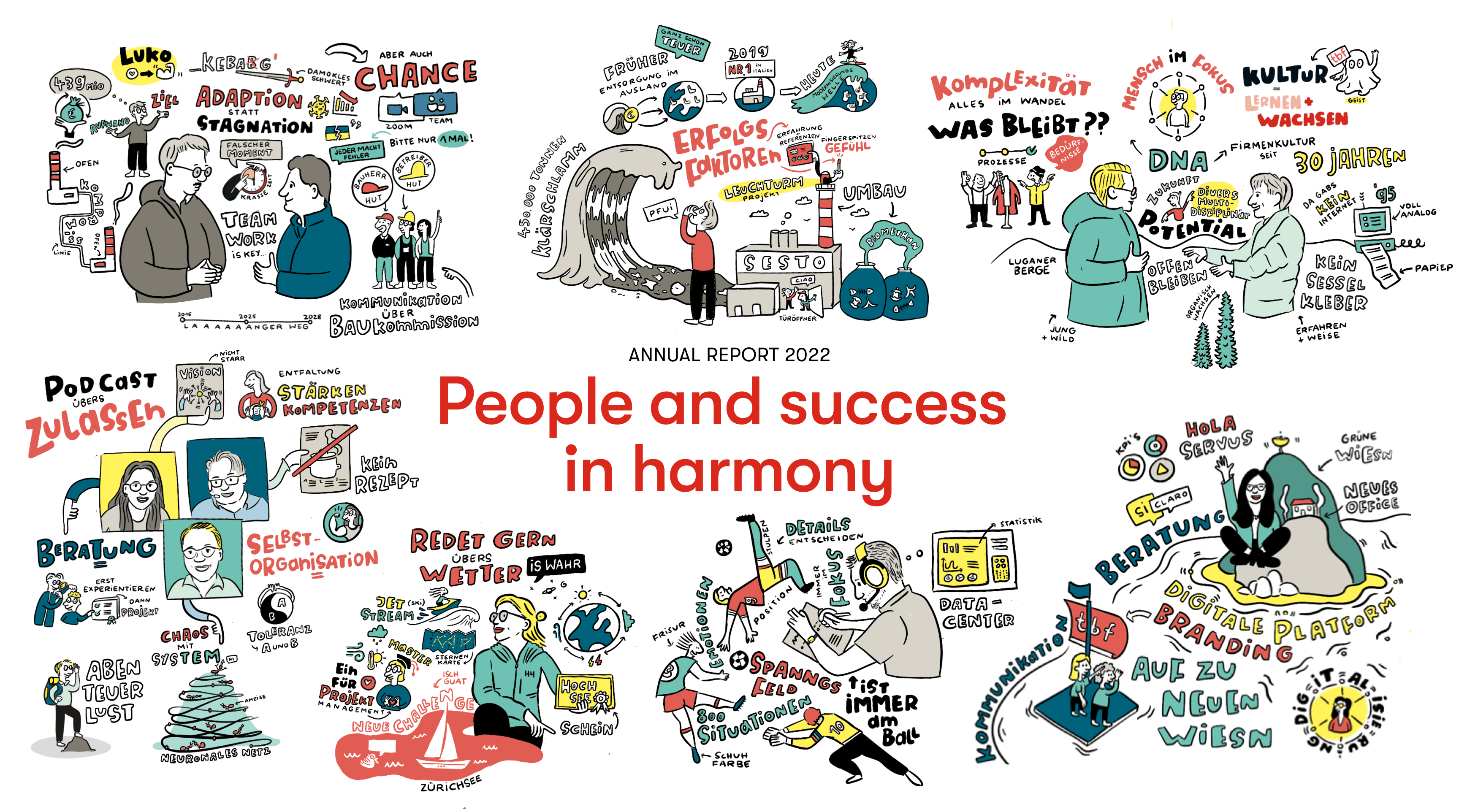 Knowing and acknowledging one's knowledge gaps
Thomas and Áedán on complexity: did it exist before or has it just begun? What motivates the oldest and youngest partner in the company. Two perspectives on complexity and their encounters with it.
Figures – and where they originated
Our
age pyramid
Age structure of our company
REVENUE PER FULL-TIME EQUIVALENT
NUMBER OF EMPLOYEES ON 31.12.2022
TOTAL REVENUE IN MILLIONS OF CHF
Moving on in complex times
Adaptation instead of stagnation - Markus Juchli and Joachim Rutz in an Open-Air Talk about floating Damocles swords, unfortunate timing, and what opportunities arise when you carry on.
Insight into our extended range of services
Why we prefer to develop without guidelines. Our service, Business consulting (UB), should perhaps better be called Business development.
In this exchange with Léonie Mollet, Andreas Sägesser and Áedán Christie tell us how they live process design themselves by trying out, learning, sharing. Here it becomes clear that the spirit of adventure with the necessary willingness to experiment leads to success - and that is why our motto continues to be: Exploring Together!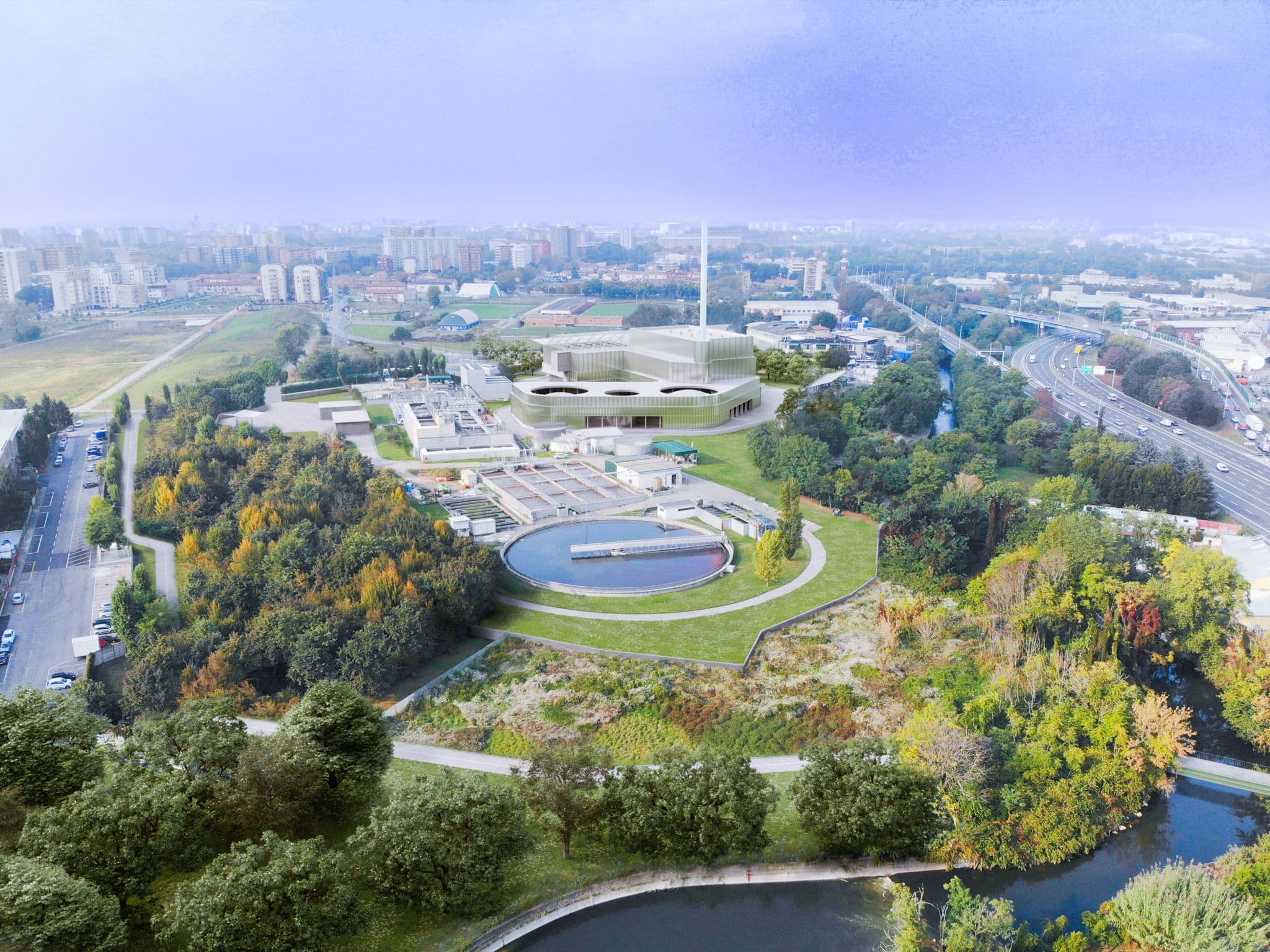 The flagship
Sesto San Giovanni project
Until just a few years ago, sewage sludge (the sludge produced during wastewater treatment) was not subject to sufficient regulation in Italy. However, there's now plenty happening in this area. We talked to our Ticino team about the Sesto San Giovanni project and about sewage sludge treatment in Italy in general.
Antonio, you were on the front line of the project in Sesto San Giovanni. How did the plant come into being?
Antonio: The short answer is that the Sesto San Giovanni plant fulfilled a long-felt need. For the longer answer, we need to unravel the history of sewage sludge treatment in Italy. The country has a long history of using most of its sewage sludge in agriculture, as a fertiliser. By way of comparison, although people in Switzerland are familiar with this practice, it has been prohibited since 2006. In Italy, however, it has remained prevalent. The agricultural sector in Lombardy is by far the largest user of sludge. Every year, hundreds of thousands of tonnes are transported from the local area and from all over Italy to this fertile region.
Let's jump back to 2016, when the people of Pavia, a region in the southwest of Lombardy, lodged a complaint. The stink of the sludge had become a real issue. Official studies showed that the sewage sludge that was being used also contained prohibited pollutants. In 2017, stricter legal regulations were introduced: sewage sludge is now categorised according to different levels of quality, with only the highest level being permitted as fertiliser. But that wasn't all. It wasn't just the smell or composition of the sewage sludge that was a problem, but the sheer quantity of it.
Why was the quantity an issue? After all, incinerators already existed in Italy before Sesto San Giovanni.
Antonio: Of course, but the situation changed after the law was amended. Just imagine it: approximately 450,000 tonnes of civilian sewage sludge are produced every year from wastewater treatment. Up until recently, about 80% of this was then used in agriculture. When the law was tightened up in 2017, only a fraction of the sludge was allowed to be used in agriculture. Some of the rest could be incinerated in the existing waste incineration plants, but they did not have sufficient capacity to dispose of the whole amount, meaning that a lot of the sludge had to be delivered to incinerators abroad at very high cost. Understandably, operators of wastewater treatment plants were looking for solutions that would make them self-sufficient and financially independent.
Lucas, what's new about this facility? Why are people describing this as a flagship project?
Lucas: The sewage sludge incinerator itself is a modern facility that is nowadays standard technology. In Italy, however, this facility is the first of its kind. It involves the conversion of an existing waste incineration plant that was slated for decommissioning due to its age. The facility's existing chimney was replaced with a new one that has less of an impact on local residents. There is also a newfound synergy with the adjacent sewage treatment plant, as the sewage sludge digesters there have been converted into fermentation units. Biogas is first generated from kitchen waste and then converted into biomethane after treatment.
This project is pioneering by virtue of the holistic thinking that it demonstrates.
In other words, Sesto San Giovanni is a plant with a difference. Paolo, what do you think of it?
Paolo: The Sesto plant is truly groundbreaking. The announcement of the project in 2019 marked a push for modernisation. More and more plants have followed this example and been converted. We're talking about a wave of sewage sludge incineration!
Paolo: The conditions are different now. There's new legislation and new systems that make it possible for sludge to be disposed of independently, while eliminating any regional surplus of sewage sludge. When you scale these regional developments at plant level onto a wider national scale, it's clear to see how the entire system of sewage sludge treatment is changing in Italy.
Thomas, you've been handling projects in Italy for many years now. What do you think made this turnaround possible? And what was our part in that?
Thomas: As I see it, all the minor developments, happening one after the other, were what got the ball rolling. We won the Sesto San Giovanni public tender, so we were able to support that transformation. We've been active in Italy for 30 years now and have been able to immerse ourselves in Italian culture. We don't go to work in another country and expect processes to be exactly the same as in Switzerland – but that's what makes working in other countries, as we do in Germany, France and elsewhere, so exciting. This requires a sure instinct, good references and a wealth of experience.
Ultimately, our work in Italy, like in Switzerland, is about enabling, about moving forward. We think about how we can offer simple, effective solutions – which requires close cooperation with our customers. This aligns with how we see ourselves: as a visionary company keen to innovate in conjunction with its customers. And that's how these flagship projects come about.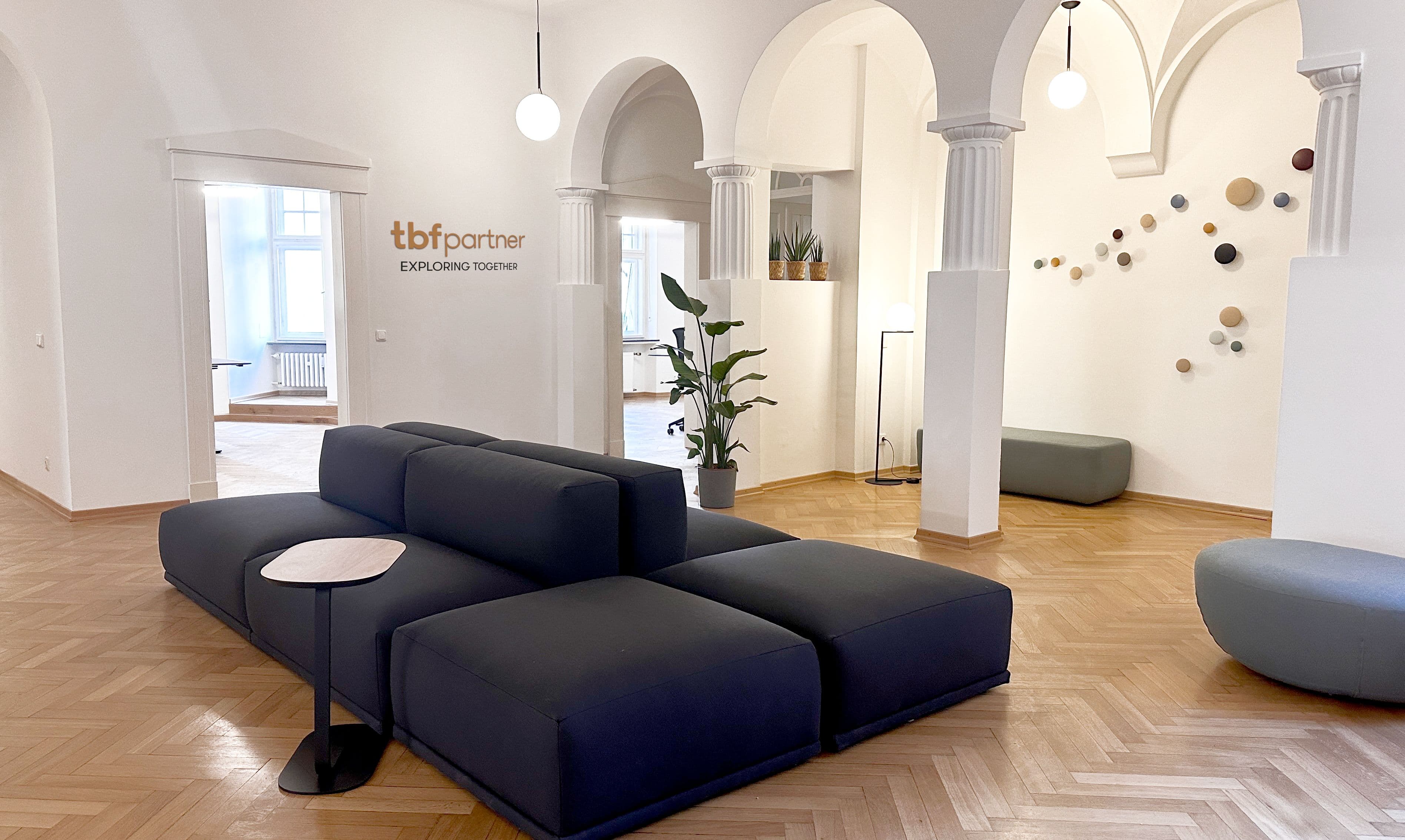 'Servus, München!': bringing our skills to Bavaria
We're more than 'just' engineers and planners... and we're very happy about that fact! It's something we really enjoy doing.
For a few years now, we've been offering companies support with their development, helping them position themselves better in the present day, assisting them to form collaborative networks, and much more. It hasn't escaped our attention that our customers find this support helpful and worthwhile – so we want to use it to create added value.
We arrived in Munich in November 2022 in search of new adventures and new skills. Why Munich? Because that's where we found Cristina Cerqueiro, an expert in digitalisation and communication. Cristina knows how to support companies through transformations and is also able to drive our strategic consulting skills within the TBF network even further forward. If someone can't come to us in Switzerland, then we'll simply come to them – and that's exactly what happened with Munich. Now, we've already been able to put together a small yet mighty team at our new home in the city's Bogenhausen district.
In line with our holistic approach, we're broadening and deepening our expertise in management consulting to offer exactly what our customers and partners need from us right now. From strategic development to positioning, right through to branding and digital platforms: we create modern communication concepts and solutions that enhance visibility and put the innovation and sustainability of our projects centre stage.
And precisely because we think and act holistically, we're also thinking about more than just communication in Munich, as well. It is our belief that interdisciplinarity and collaboration will guide us to the best outcomes. We know how valuable our diversity is: in Munich, too, we'll continue to play a role in technical projects and work in close collaboration with our other locations.
Familiar faces, hidden passions
Why talking about the weather is by no means just small talk and ball hunters are recognised by shoe colours, gauntlet lengths and haircuts...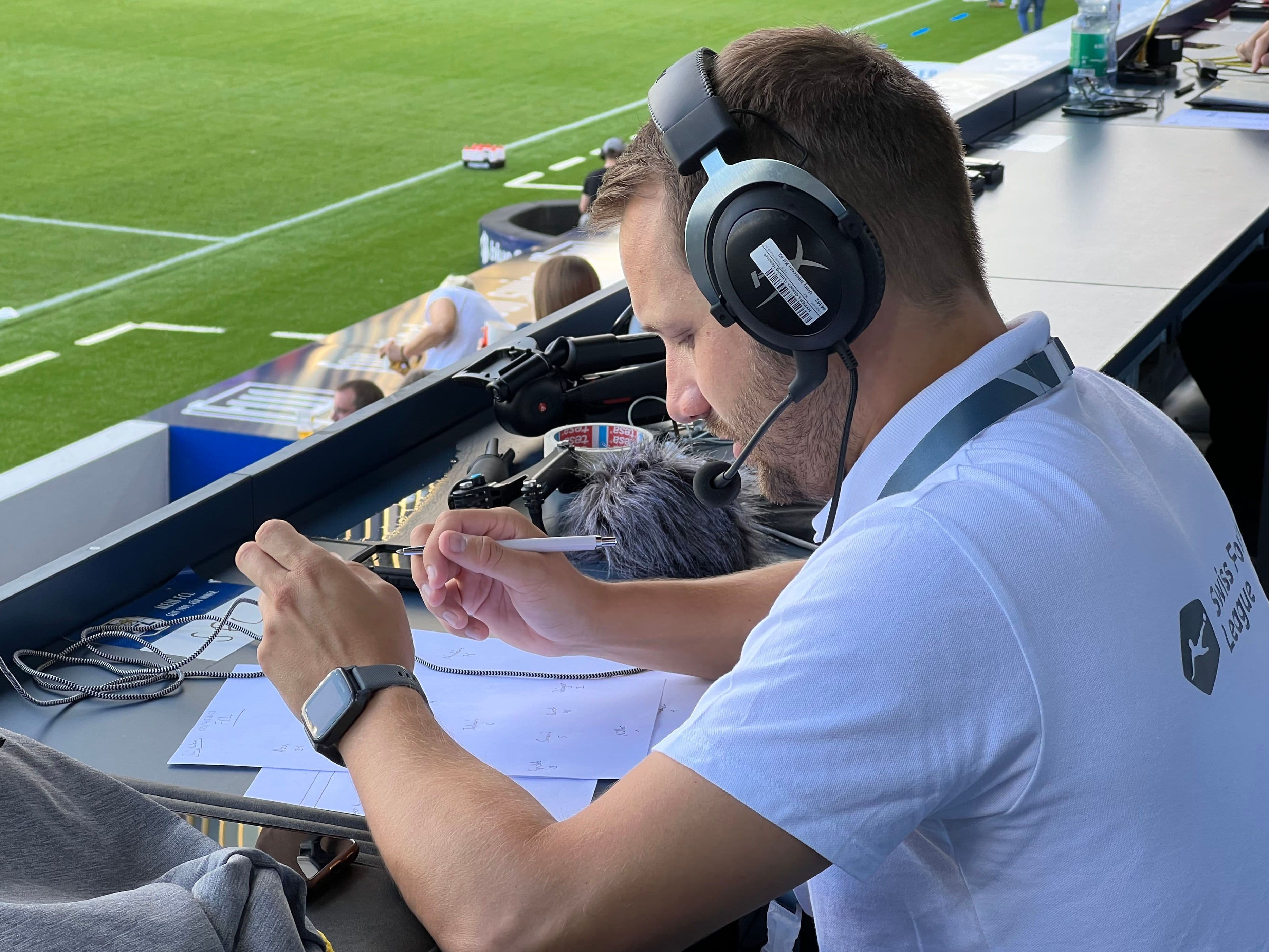 René Inderbitzin
Shot, keeper, corner right …
René Inderbitzin tells us why you have to be on the ball and pay attention to more than just diving when commentating on a football match. During the 90 minutes of play, he sits at the microphone and keeps track of player's postures, hairstyles, shoe colours and sock height.
Process Specialist, Swiss Federal Diploma of Higher Education
Traction Current Site Manager
René how did you end up sitting here in the press box providing match commentary?
Every football club (from the second highest league up) used to employ a statistician. My local club at the time was no different, and I was immediately interested in this 'side gig'. Watching football and earning money at the same time makes the whole thing even more fun. I played football from the age of five, and later also became a coach and referee. Football isn't my life, but I enjoy the many perspectives on the sport that I have had the opportunity to experience – including those from the press box.
You are a football statistician. What does this role involve?
During a broadcast to the DataCenter, I mention everything that happens out on the pitch, without exception: every touch of the ball, pass, tackle or shot, and also any violations of the rules, yellow and red cards, and substitutions. It's quite tiring to stay fully focused for 90 minutes and to do the whole thing in English. We have a guide that explains how to describe each situation, and I'm still learning from this. Teams can access the statistics, evaluate them and use them to identify what they need to work on in training.
Details are what decide the outcome of football matches, and that's why statistics are so important. At the end of a match, I discuss any questions or uncertainties with the referee. I want to make sure that it wasn't just me who perceived a situation a certain way, since incorrectly recorded substitutions or instances of players being booked would be devastating for everyone involved (referees, statisticians, players and the association).
Being accurate and, above all, remaining neutral is very important. Commentating on everything you observe, maintaining radio discipline, always 'being on the ball' – even during a boring match – and being ready for things to change in the blink of an eye.
In order to commentate quickly, you have to concentrate on the match. And if you know the players in each match, the whole thing is much easier. Various characteristics help you to recognise them: their posture, their hairstyle, their shoes or how they wear their socks. In a twenty minutes comparison between two people (one with and one without knowledge of the players), up to 800 more situations could be described by the person who had player knowledge. Quick perception and the ability to immediately record what happens during the match are also important skills in this job.
What do you take away from this side gig?
The emotions you experience – from the lowest of lows to the highest of highs, from disappointment to jubilation. Once, in the same match, one team was relegated and the other promoted – what incredibly contrasting emotions. This can sometimes result in a tense atmosphere, but the situation soon calms down again.
The highlight is walking across the pitch shortly after the match, between the teams and through the players' tunnel to the dressing rooms to confer with the referees. In my conversations with the other people involved, I also learn personal stories that you wouldn't normally hear. It's exciting to hear how they prepare themselves, how professionally they perform their role and how they balance it all with their main job. For instance, how do referees handle the emotions of a football match? Thanks to my job, I'm privy to background information that the public never gets to hear.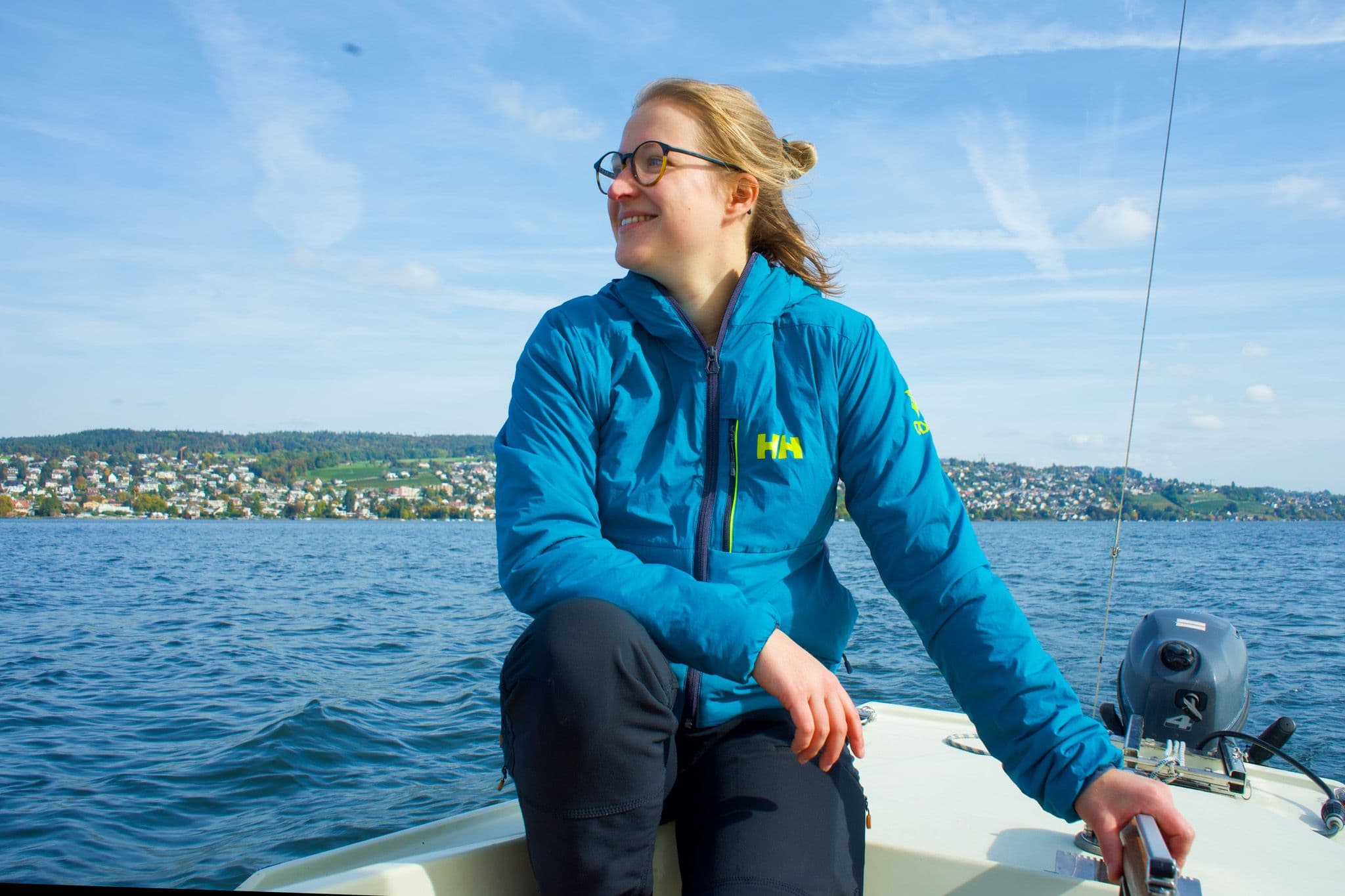 Nikola Ihn
There's more to a cloud than meets the eye
We talk to Nikola about weather apps, the jet stream and ocean sailing, discovering how and where she applies her knowledge and why conversations about the weather can be genuinely exciting.
MSc Atmospheric and Climate Science ETH
When you joined TBF, you waved goodbye to the weather. Why?
I transitioned from my Bachelor's in Geography to a Master's in Meteorology, but while working on my master's dissertation, I realised I did not want to stay in academia. My interest in project management and desire for variety then led me to TBF. I do mainly oversee energy projects, but in terms of content, my role has nothing to do with meteorology. You don't always have to turn your interests into your career. In the course of my studies, I started to move away from prioritising my interests and towards prioritising my strengths. My enthusiasm for project management began at a young age. My sister and I used to love pretending to run a hotel: I played the hotel manager, and she usually played all the other roles.
Where do you use your knowledge of weather in your daily life?
I still enjoy following weather patterns and making sense of them day to day. For example, I have a simple weather station at home that automatically measures the temperature, humidity and pressure and displays them in an app. Talking of checking the weather conditions, I'm trying to convince my colleagues to at least use MeteoSwiss' rather than the iPhone weather app. Another fun fact about me is that my friends say I'm the only person who genuinely likes talking about the weather (laughs).
Do you have a favourite weather phenomenon?
What fascinates me most of all is the way everything has a knock-on effect on a global scale, weather-wise. In other words, when it rains here in Switzerland, this can be connected to a weather phenomenon in the Arctic! Despite these dynamics, local phenomena, such as summer thunderstorms and the weather in certain Alpine valleys, remain difficult to predict. In meteorology, experience and knowledge of the area are just as important as understanding computer-modelled weather charts. Large-scale dynamics have always interested me the most: jet streams illustrate how air flows and can form waves in the same way as water.
While we're on the topic of water, you're also passionate about sailing. The knowledge you've acquired must be helpful there?
Being able to interpret weather forecasts and evaluate weather patterns in the sky is, of course, helpful when sailing. Admittedly, I use my knowledge a bit more on the high seas than I do on Lake Zurich: I'm just about to complete my Swiss Certificate of Competence for Ocean Yachting. Being knowledgeable about the weather is important when planning the route for a sailing trip, for example. My father started taking me with him on his sailing boat when I was quite young – maybe that's where I get my fascination for wind and weather from?